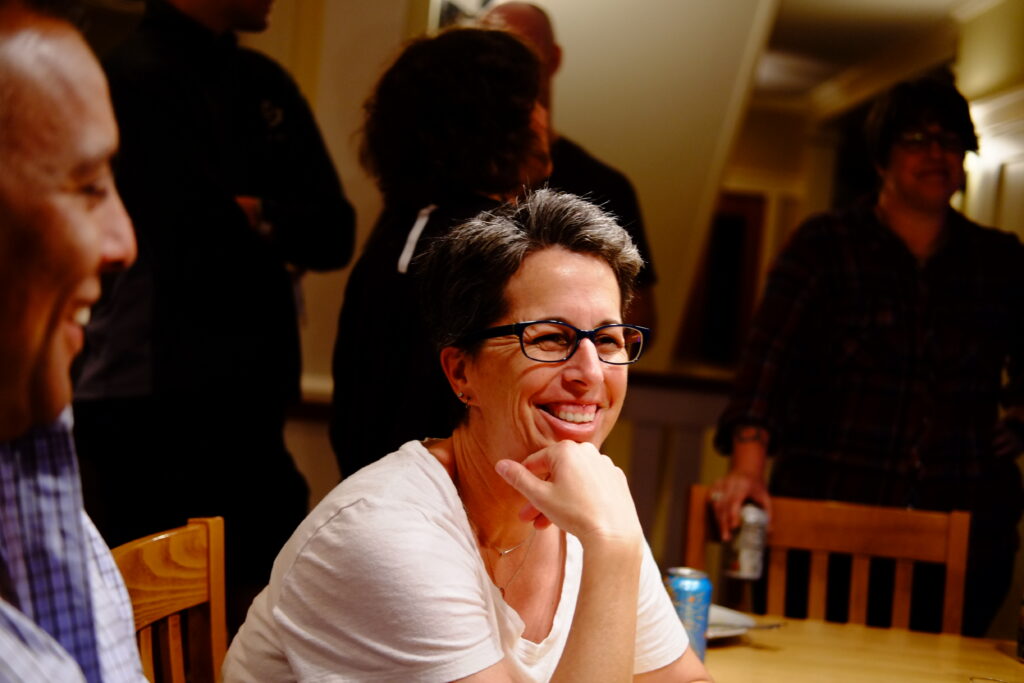 Yesterday my friend Katie DiSimone died.
I met Katie in an unsolicited direct message.  She reached out to me after I had asked some questions in a facebook group she ran. I was trying to figure out which hacked automated insulin delivery software was most likely to save my family from drowning in the endless labor of diabetes.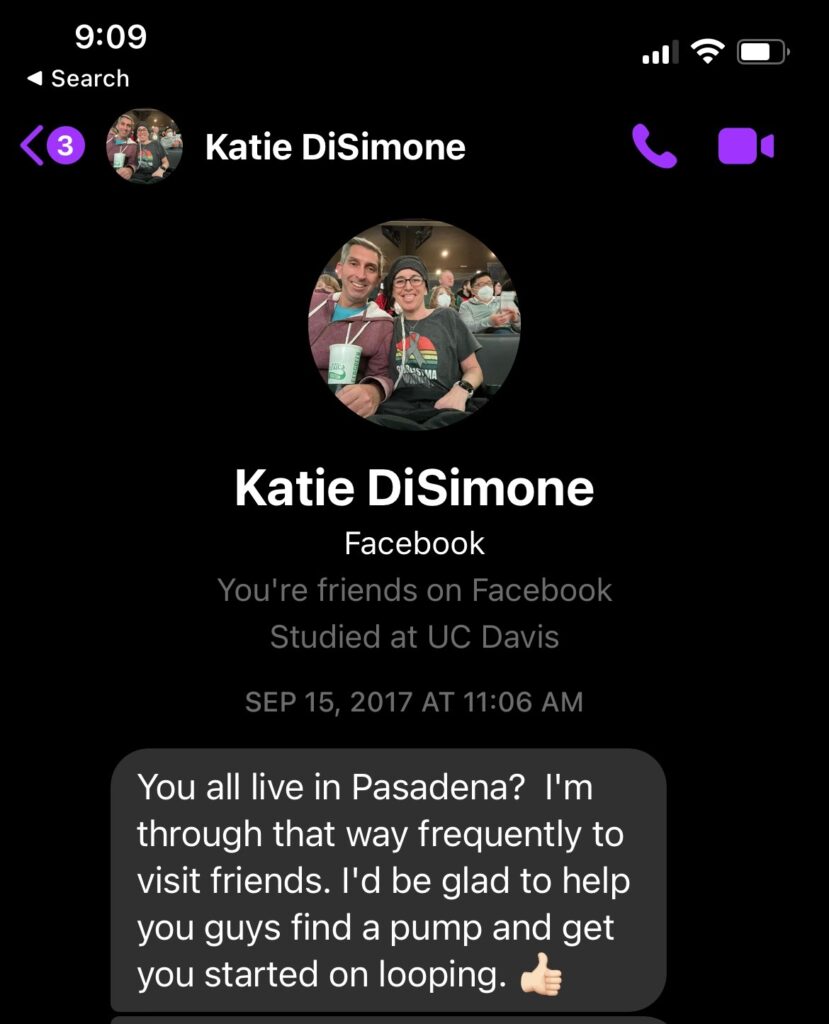 "You all live in Pasadena? I'm through that way frequently to visit friends. I'd be glad to help you guys find a pump and get you stared on looping. 👍"
A few weeks later Loop gave us our lives back.
We met Katie in person at a film screening featuring her friends in a documentary about diabetes alert dogs called Luke and Jedi. She was open, curious and fell in love with our daughter, Hazel. Her daughter has type 1 diabetes too and Katie had made it her personal mission to make sure that tech-saviness would not be a barrier to other families getting access to this life-restoring technology. She wrote the docs and supported hundreds in getting up and running with this tool.
A few months later I hosted a meetup where she helped people get loop built in an office conference room while other type 1 kids had nerf wars in my office.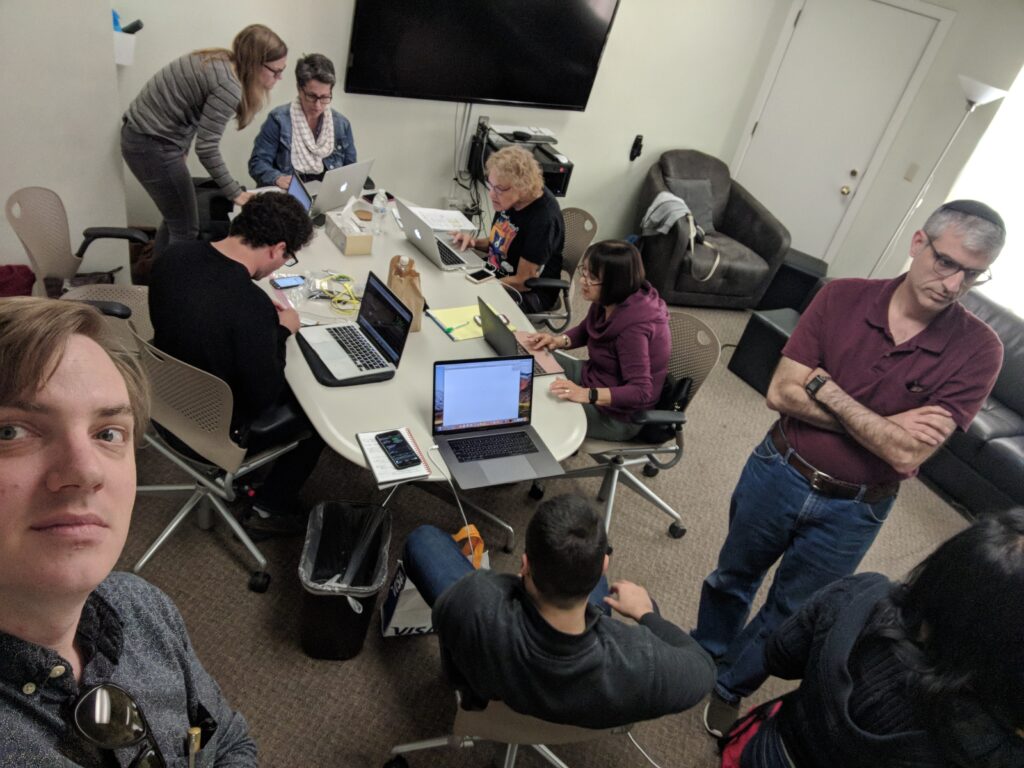 I think that's where we had our first argument. I was advocating for some more distribution of the load of support and documentation writing she had been doing. She didn't see anything wrong with the current system and wasn't looking for critique. Like all my favorite people, Katie had a strong perspective and owned it.
We met again at the 2018 DiabetesMine conference where I was demoing some ideas I had been working on. I wanted to give something back to the DIY community that had given my family so much.  She played with Hazel in the lobby and I remember her giving Hazel her full attention carrying on a serious 3 year old conversation as we stayed out way too late with the other conference attendees —other Tidepoolers, diabetes-hackers and influencers: heroes to me.  She made me feel like I belonged there.  Like I had always belonged because we had all suffered in similar ways.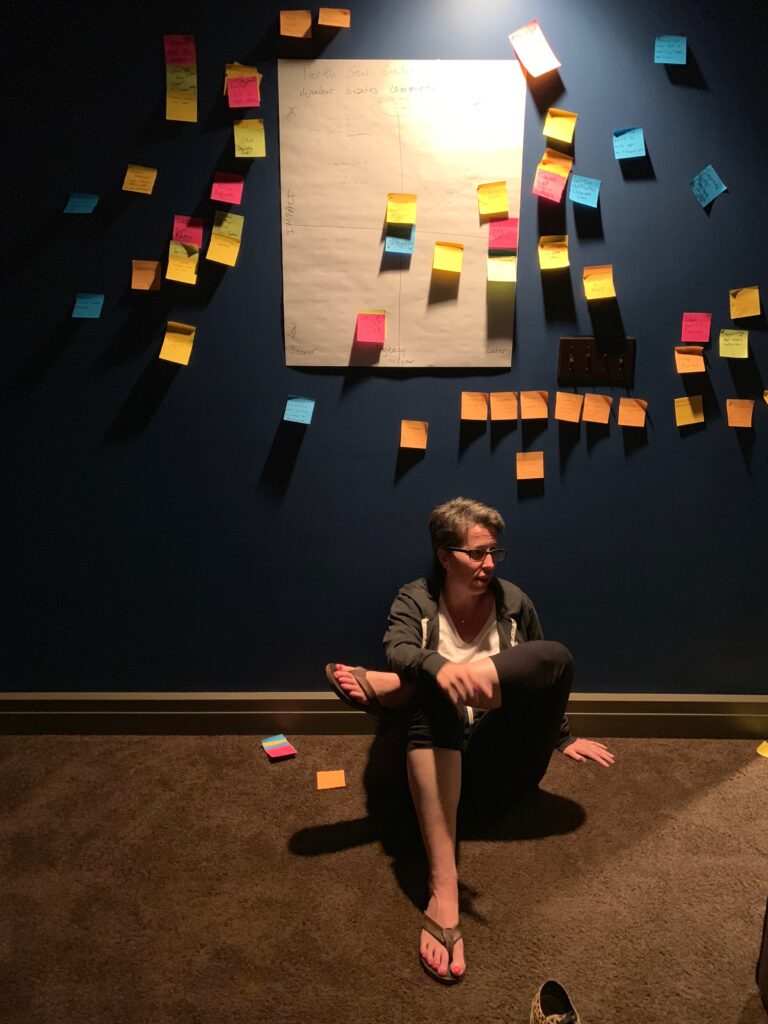 A few months later we were colleagues at Tidepool working on and arguing about what good instructions for Tidepool Loop would look like. Katie always showed up with her full self and her full perspective. And that could mean her eyes beaming with love at your type 1 toddler or her eyebrows raised in full incredulity at how you could be so myopic as to say the thing you just said.
I watched her advocate for changes to the Loop software with the devs. I watched her catch bugs others missed, prove they existed and gather data on their scope and how they could be fixed. I watched her leave Tidepool to spend more time with her family, a choice that, in retrospect was exactly right. I watched her double down on supporting the community in the Looped Facebook group. I watched her burn out and take a step back, then get drawn in again helping people. I watched her transform her life a half a dozen times before it ended.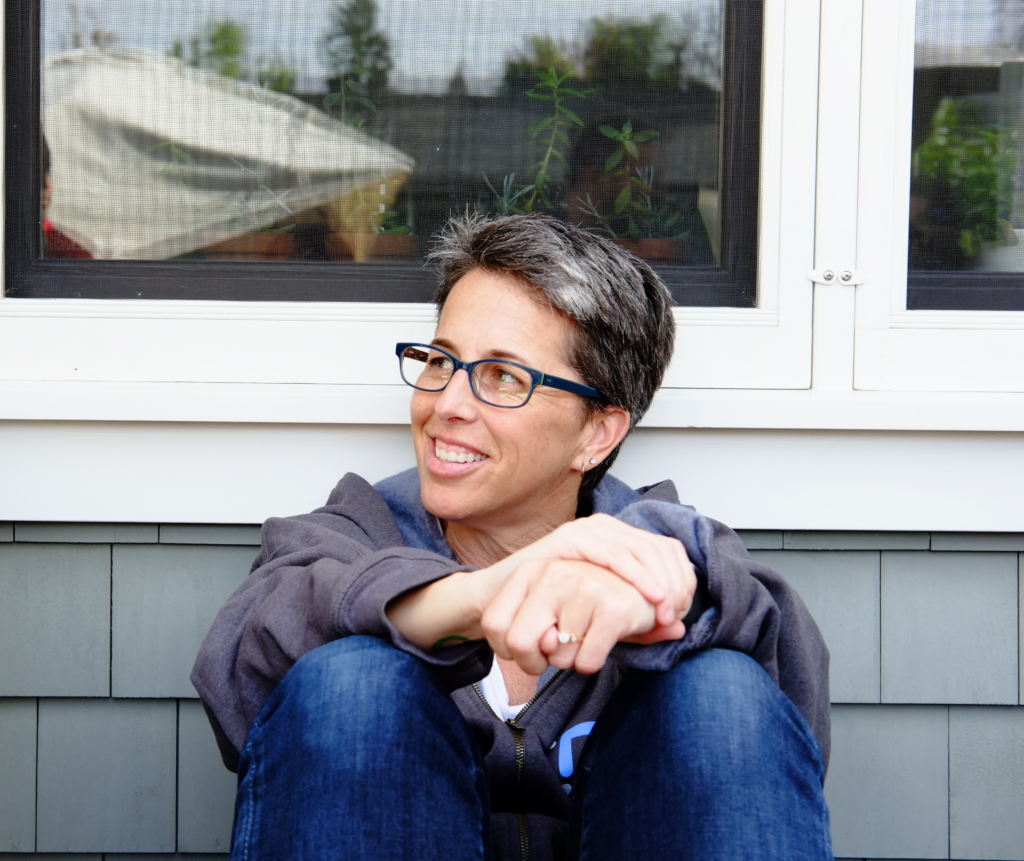 And like so many others over this past year, I watched Katie walk into cancer, toward death with her bright, curious eyes open, writing the docs for us the whole time. In her facebook posts she invited us past the silence that usually isolates us from the suffering of those we love. She invited us into the sacred space of knowing her death was certain, the time of her death was uncertain to join her in asking: what should she do?
She kept working. She took walks with her dog. She took vacations. She went to swim meets. She did chemo and radiation. She printed out her entire facebook history (and documented the best ways to do it and save money in the process). She gathered up the last crumbs of life left on her plate and savored them. And she invited us along.
Katie showed me that a person can approach their death the same way they approached their life: eyes open, curious, feeling it fully and sharing it with vibrant intensity.